Greetings:
I'm running two nodes on the same Raspberry Pi.
They both show up on my Supermon.
Recently, my Favorites list has NO entries, even though I have plenty of entries in my favorites.ini file. Here is what it looks like when I click my Favorites button: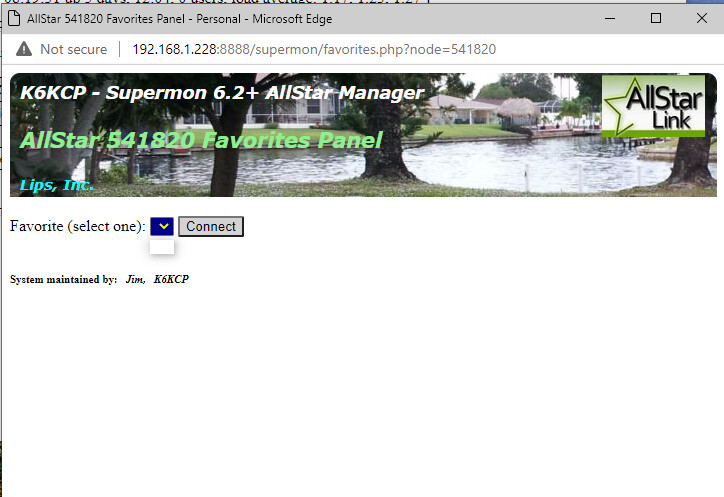 Got any ideas why it comes up blank when I click on the drop-down arrow?
Thanks in advance…
K6KCP