A new feature of AllStarLink Community is the ability to indicate a problem has been solved. The propose of this new feature is to help everyone find answers for their problem.
Posts now show a checkbox along side of the Topic. There is also a filter selection alongside the Category.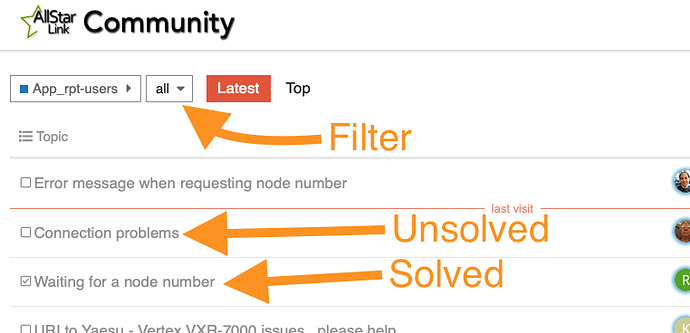 You are encouraged to mark a post to your topic as solved by clicking the Solution icon.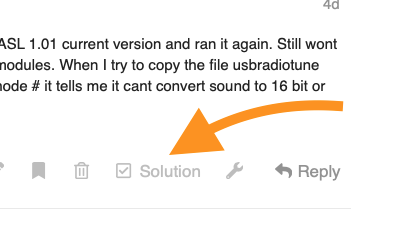 Please give this a try and let us know if it helps you.