I have several issues I'm working on. It's a PC Dell laptop that I loaded ASL on. It show active on ASL and I can connect EchoLink.
When I select menu simpleusb tune menu,
Selected item #4 ===> Run simpleusb-tune-menu for SimpleUSB configuration.
Does nothing other than to keep telling me…
"SimpleUSB must be enabled in modules.conf and selected in rpt.conf"
I checked those files and they look good. So I run from the command line and it runs.
I'm unsure why it won't run from the menu?
Also my usb_29978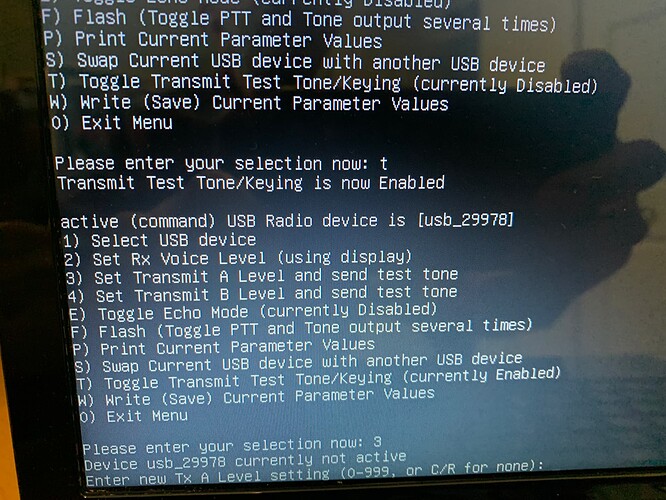 when I try to test from the command line I get, usb is not active.
What am I missing here?