Did this get moved?
curl -s http://apt.allstarlink.org/repos/repo_signing.key | sudo apt-key add -
sudo apt update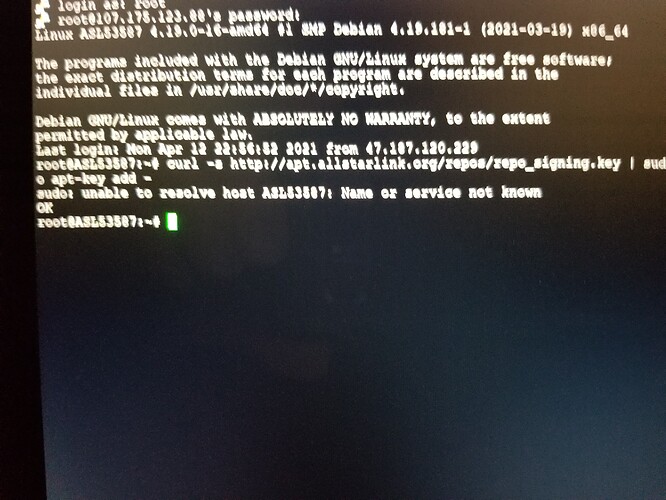 Also this comes back not found.
systemctl status asl-update-node-list.service
Yup its not there:
/lib/systemd/system/asl-update-node-list.service or updatenodelist.
This was not part of the beta package?
Fixed and working on one server, but need to try second and certificate issue.
This topic was automatically closed 3 days after the last reply. New replies are no longer allowed.